CTGD-F-20BW online flight laser marking machine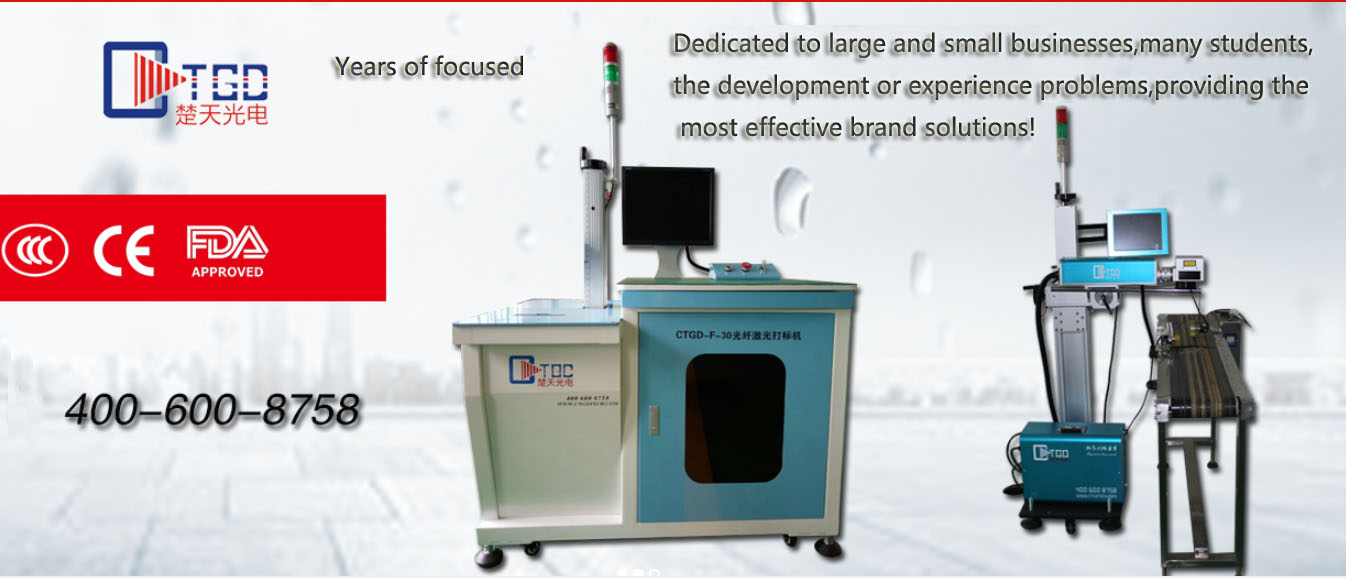 Specifications
Technical indicators

CTGD-F-20W/30W

Laser parameter

Laser

Fiber laser

The laser wavelength,

1064nm

Average output

20W/30W

Do you have a light isolator?

Bring their own

Modulation frequency range

20kHz~80kHz

The galvanometer parameters

Maximum linear velocity

12000mm/s

The resolution of the

0.001mm

Repeated positioning accuracy

0.003mm

Optical output characteristic

Marking the scope

F=160mm,The scope of110×110mm.175*175mm

Minimum line width

0.01mm

Minimum character height

0.2mm

The cooling system

Cooling way

Air cooling

System property

Laser power supply

0.5KW/AC220V/50Hz

Light path lifting platform.

desktop type

Environmental requirements

0~35°C,humidity≤90%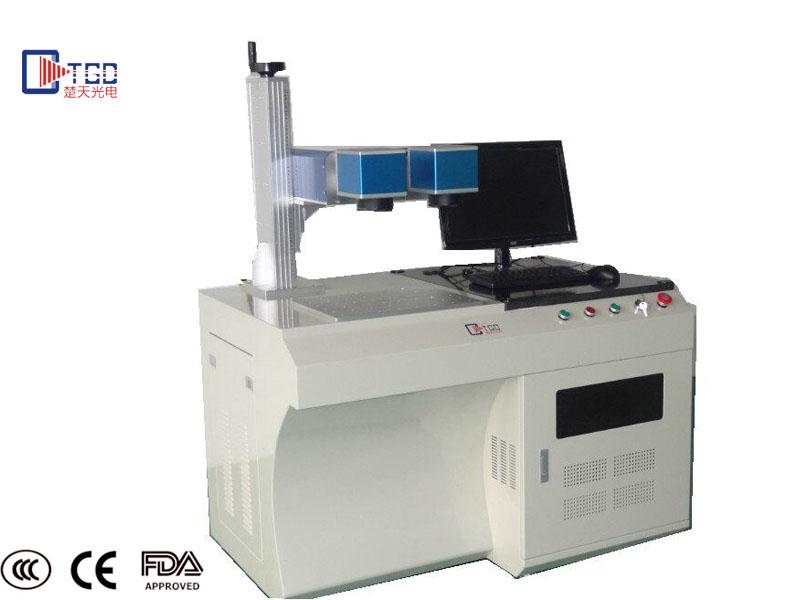 Main Features
1) High Speed
Perfect combination of software,hardware and high-speed galvanometer scanner realize high speed marking
2)No Consumables
Improved lifetime of laser module,maintenance free and no consumables ensure low maintenance and operation cost.
3)Lower Energy Consumption
Significant operation cost reduction due to about 50% photoelectric conversion efficiency.
4)Widely Suitable
Pulse frequency can be modulated from 1 KHz to 1000 KHz to satisfy different application requirements of various materials
5)High Stability
Optimized design of control system ensures stable processing and yield rate.
6)High Reliability
Rapid cache transmission control,choice optical and electronic elements to ensure continuous work in long time and capacity.
MARKING SAMPELS

Company profile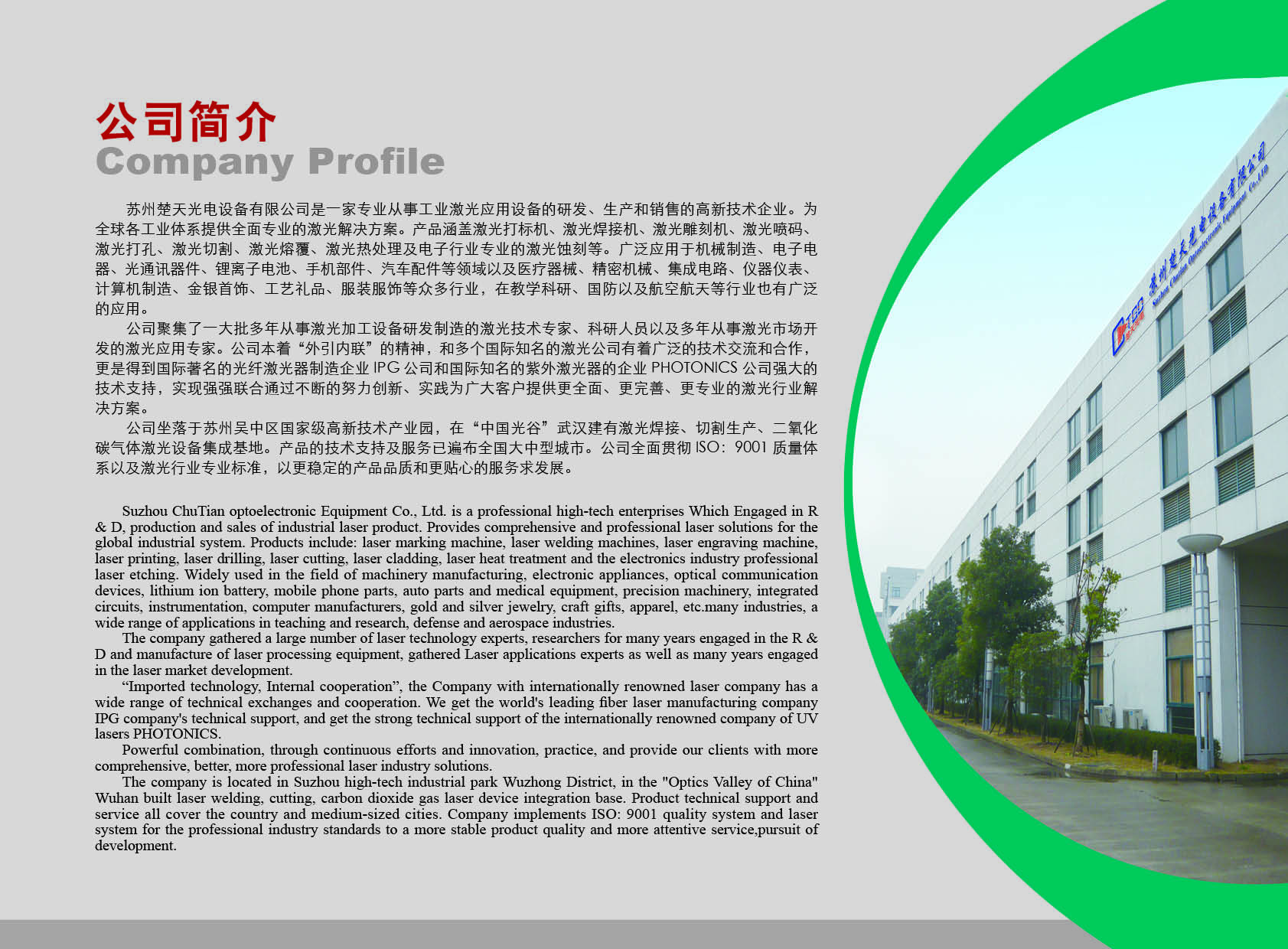 FAQ
Q1: how can I get the most suitable machine?
You can tell us your work information and details through pictures or video, so that we can judge whether our machine can meet your needs. Then we can give you the best model according to our experience.
Q2: this is my first time to use this machine. Is it easy to operate?
We will send you the English manual and guide video, which can teach you how to operate the machine. If you still can't learn how to use it we can talk by phone, email or other contact information.
Q3: what should I do if my machine has a problem?
If there is any problem with the machine under "normal use", we can send it to you for free within the warranty period.
Q4: this model doesn't suit me. Do you have more models?
Yes, we can supply many models. For example: optical fiber laser cutting machine, optical fiber laser marking machine, co2 laser marking machine, pneumatic marking machine.
Recommend the best fit for your needs. If you can't meet your requirements, please let us know. We have the ability according to your request special production!
Q5: what guarantee is there in case the machine breaks down?
This machine is guaranteed for one year. According to the customer's feedback, if there is a failure, generally speaking, our technical staff will find out the problem. In case of quality problems, parts other than consumables will be replaced free of charge.
Q6: how long will the delivery be?
For standard machines, it takes 1-3 days; It takes 5-30 days for non-standard machines and customized machines according to customers' specific requirements.
CONTACT US
Candy
Address: No. 888 Zhujiang South Road, Suzhou, Wuzhong District
Mudu Economic Development Zone No. 4
Telephone: 0512-66590858
Mobile/Whatsapp: +86 18538683215
Fax: 0512-66591008
URL: www.ctgdtech.com
Mailbox: candy.xie@ctgdtech.com